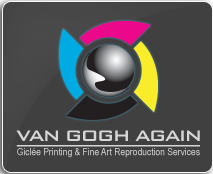 303-926-0243
Print Medias
Media We Print On
Paper
Moab - 140 Lb 100% Cotton Rag
Very Light Texture, With Optical Brighteners
Moab is an archival acid- and lignin-free paper with an expanded color gamut, natural contrast and high ink load.
Signa Smooth - 140 Lb. 100% Cotton Rag
Smooth, No Optical Brighteners
A beautiful paper for high resolution photography and detailed art prints. Acid and lignin free, with top tier Dmax and color gamut, you will find Signa to be supple, generous, and forgiving. Signa Smooth, the perfect weight for perfect prints.
Riverstone Rag Photo - 140 Lb. 100% Cotton Rag
Gloss Finish, No Optical Brighteners
River Stone Satin Rag is an homage to the craft of photo processing and all its unflinching apostles. With rich blacks, immense shadow detail, and the subtlest of texture, each print celebrates dense beauty and striking metaphor. River Stone Satin Rag is the only paper for images with centrality, gravity, and secrets within.
William Turner - 140 Lb. 100% Cotton Rag
Textured, No Optical Brighteners
William Turner is a traditional mould-made watercolour paper with a coating that is ideal for FineArt applications. The white cotton paper does not contain optical brighteners and is characterised by its unique tactile feel and surface texture. The fine yet highly pronounced felt structure of the genuine mould-made paper gives photographs and art reproductions a striking depth and three-dimensional effect. The premium matt inkjet coating guarantees excellent print results with outstanding reproduction of colour and detail, impressive contrasts and deep blacks. William Turner is acid- and lignin-free and meets the most exacting requirements in terms of age resistance. The characteristic feel and structure guarantees extraordinary FineArt prints and art reproductions with artistic flair.
Sunset Textured - 100% Cotton Rag
Smooth Texture, No Optical Brighteners
Sunset Textured Fine Art Paper is a natural-white art paper with a textured print surface that can add a more painterly look to photographic prints and art reproductions. It can add surface dimension and visual interest to paintings and images that consist mainly of bold, loose strokes instead of intricate details.
Canvas
Artist Gloss 100% Cotton Artist Canvas
Regular Canvas Texture, No Optical Brighteners
Artist Smooth Satin 100% Cotton Artist Canvas
Very Slight Canvas Texture, No Optical Brighteners