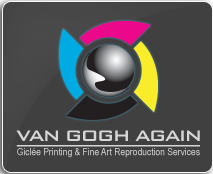 303-926-0243
Graphic Design
We specialize in promotional graphic design from business cards to brochures, from banners and posters to window clings, and web site design to web development. Any thing that you may need for any aspect, we offer our professional design services.
Logo Design
Are you looking for a professional design to market your business? We design logos to fit your vision of your business. We have over 8 years of Identity design and Brand placement strategy experience. So if you are looking to make your mark look no further.
Business Cards
Whether you already have a logo or we have created you a logo we can create dynamic business cards that will represent you. A business card can be as important as your logo. It will give a first and lasting impression when handing them out to potential business partners.
Brochures & Post Cards
Though the rumor may be that print is dead, the hard fact is that you are not always connected to the Internet or have easy access to the Web. So having an impactfull brochure or post card that you can give potential clients is always handy.
Web Design (FineArtWorld.com)
Van Gogh Again is a proud partner of Fine Art World and is the official giclée printer for FineArtWorld.com. Fine Art World provides Artists and Galleries with powerful fine art websites. We specialize in website development and design. We optimize your website for search engines, making sure you get noticed.